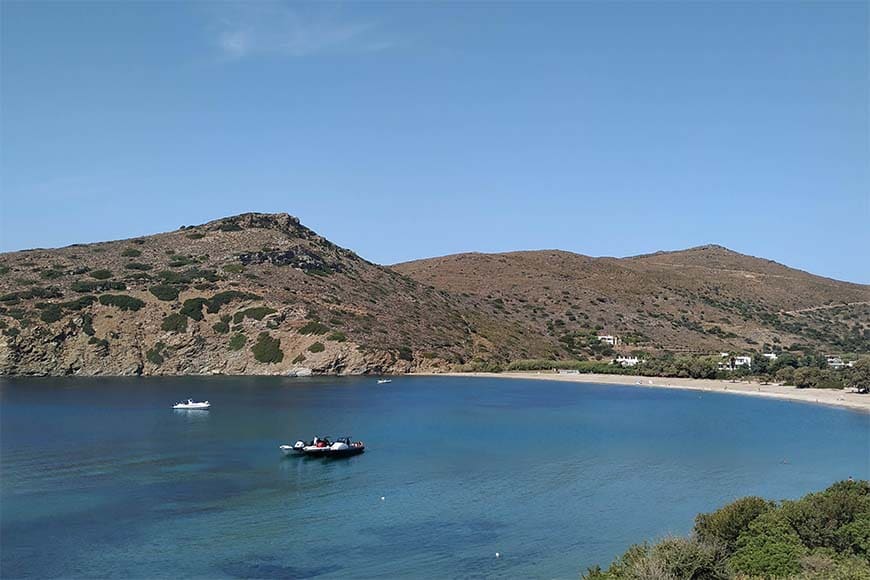 Fellos Beach
The wide half circle bay embraces the yellow soft sand and the crystal blue calm waters. It is an easy-to-reach beach, but almost never crowded, since it is not organised with umbrellas, sun beds or other amenities. You may rest under the trees along the beach avoiding the heat at noon or bring your own beach blankets and umbrella. At some parts the water is shallow and deepens sharply
Zorkos beach
Zorkos beach is a large sandy beach that is organized but at the same time quite quiet. There is a small dirt road to access the beach but the destination is worth it. In the only tavern of the beach, there is you can enjoy delicious local appetizers.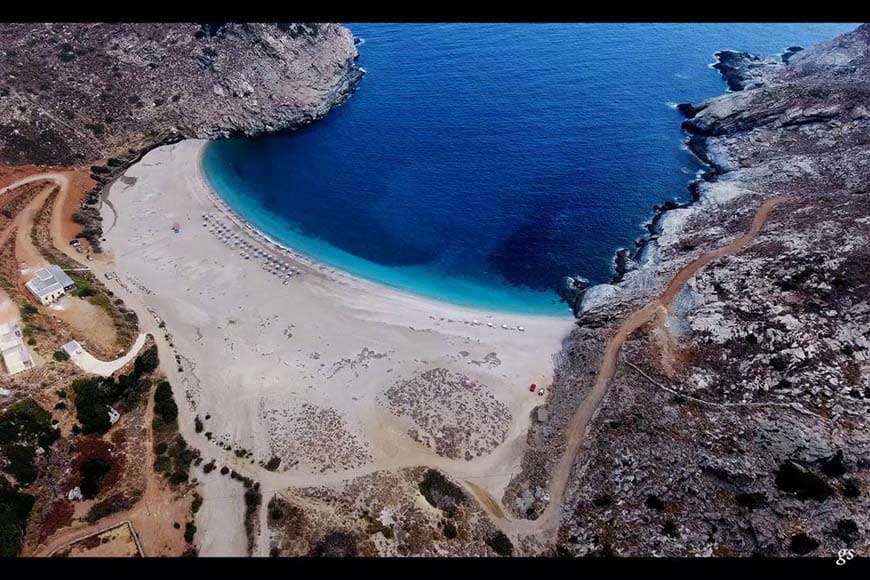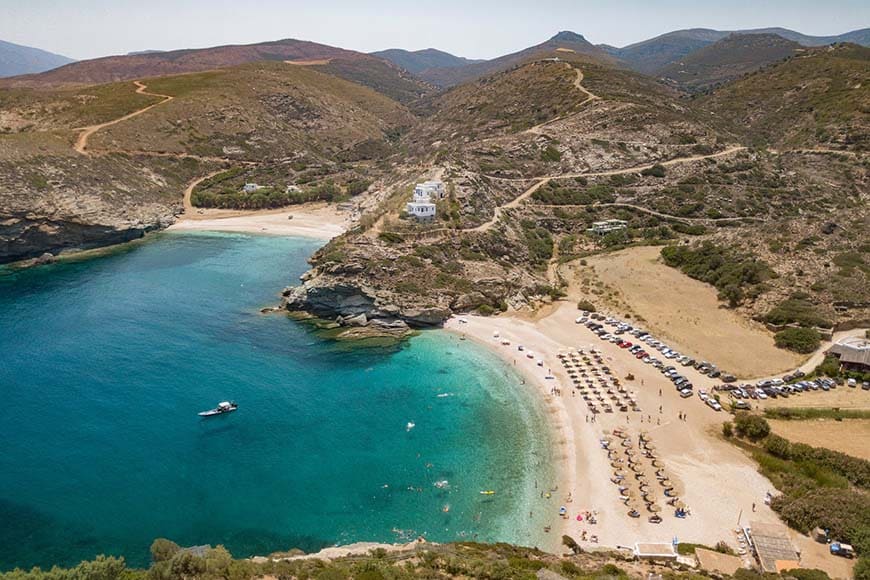 Vitali Beach
Vitali is a secluded beach that offers lots of privacy and quiet. Visitors will find few facilities in Vitali, including a tavern that works only in summer months and some umbrellas and sun beds. The water is crystal and the beach is surrounded by rocky landscape.
Achla Beach
The shore is covered with white shiny pebbles and the water is crystal, with blue green colorings. A small river ends close to this beach, creating an impressive biotope with plane trees. On the rocks above Ahla, there is a small chapel of Agios Nikolaos as well as a lighthouse. The cove is well-protected, although summer winds may usually blow in the evenings. There are no tourist facilities on the beach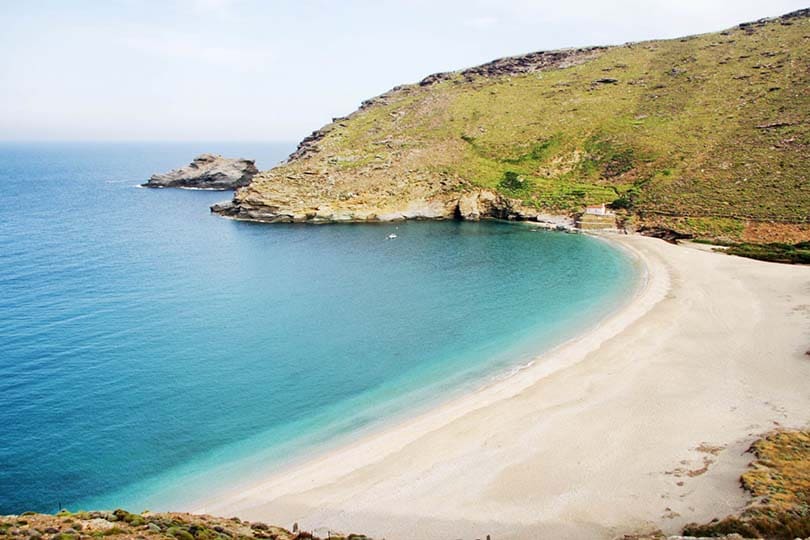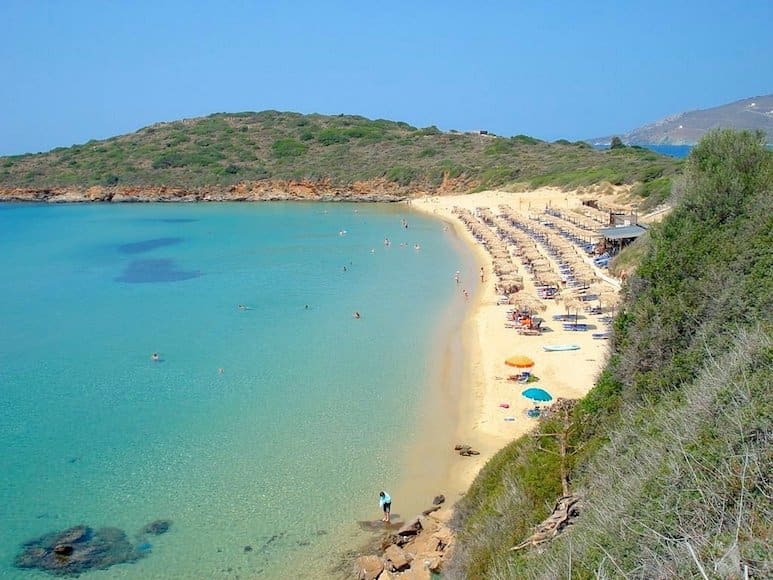 Gold Beach Andros
Gold Beach Andros is an idyllic place of superior natural beauty, and at the same time offers much more than that. Because of its position, it is naturally protected from strong winds and the, and so it is an assured choice for swimming, without being whipped by the sand.