Welcome to Andros
Andros (Greek: Άνδρος) is the northernmost island of the Greek Cyclades archipelago, about 10 km (6 mi) southeast of Euboea, and about 3 km (2 mi) north of Tinos. It is nearly 40 km (25 mi) long, and its greatest breadth is 16 km (10 mi).
It is for the most part mountainous, with many fruitful and well-watered valleys.The municipality, which includes the island Andros and several small, uninhabited islands, has an area of 380.041 km2 (146.735 sq mi).The largest towns are Andros (town), Gavrio, Batsi, and Ormos Korthiou.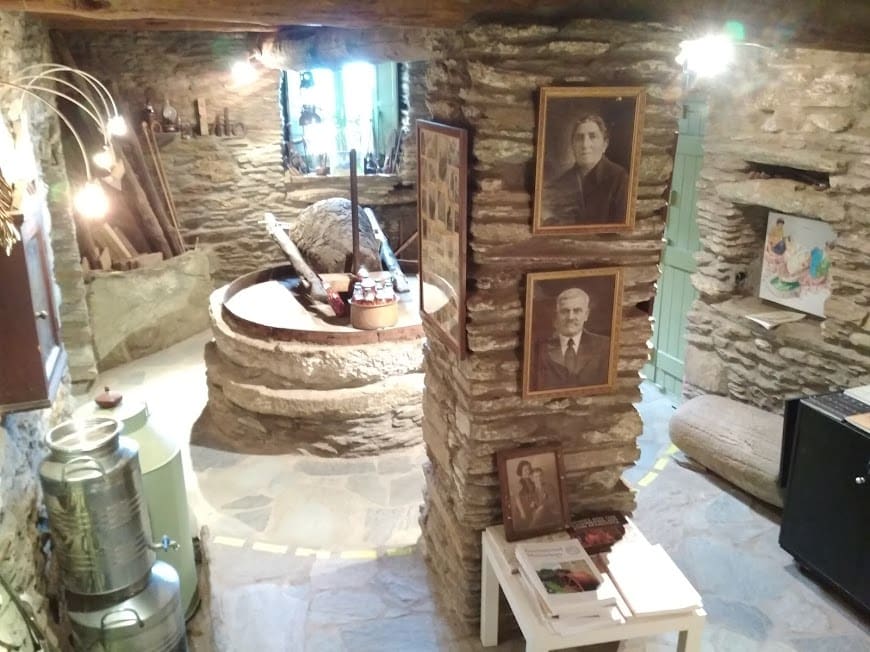 Cyclades Olive Museum
The owner, Dimitris Chelmis, personally guides visitors around the mill, explaining all the stages of the oil production process: the animal powered mill in one room, the cleverly engineered press in another, and finally the storage room where temperatures were naturally regulated by the design and construction of its massive walls.
Archaeological Museum
The Archaeological Museum of Andros is a museum in Andros, Greece, established in 1981 following a donation from the Basil and Elisa Goulandris Foundation. The building was designed by Stamo Papadaki. The museum collections ranges from the Mycenaean era to the Roman period.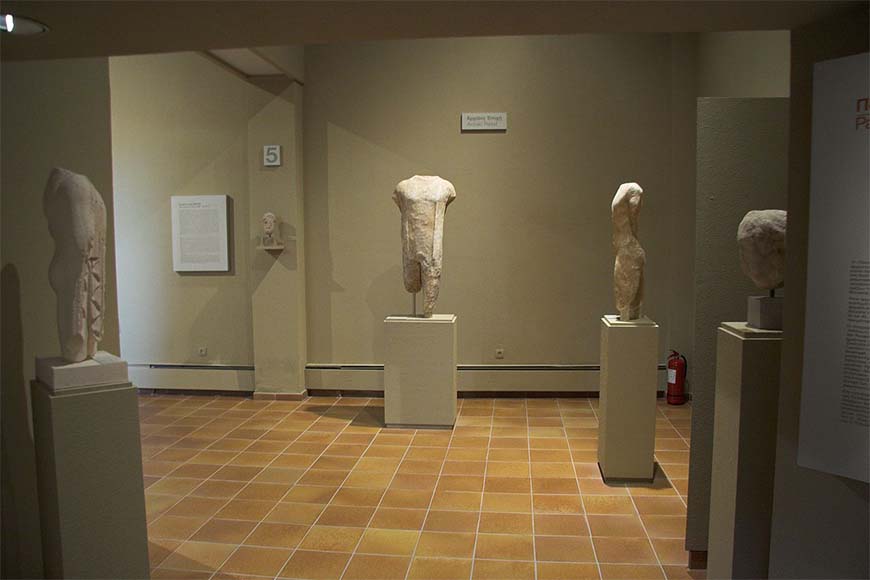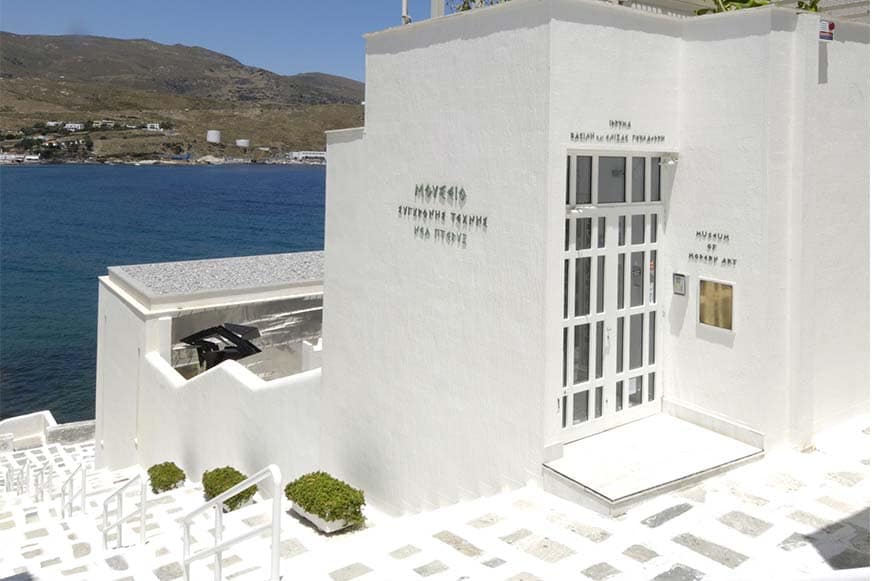 Museum of Contemporary Art
The Museum of Contemporary Art was inaugurated on 28 July 1979 in the Chora on Andros, the birthplace of Basil P. Goulandris, and was the first Contemporary Art Museum in Greece.
Palaeopolis Museum
The Museum is situated in a building of the Palaeopolis community, sponsored by the Basil & Elise Goulandris Foundation. Its collection includes sculptures, statues, coins and inscriptions found in the excavations of the ancient capital of the island and today's name is Paleopolis.